Welcome to Olivia Culpo Network, your first and best fansite dedicated to model Olivia Culpo. We here to provide you the lastest news, photos and videos from her life!. In our gallery you will find brand new HQ pictures. Thank you for visiting.
American Satan


Olivia as Gretchen
Release date: 13 October 2017
Genre: Drama, Music, Thriller


A young rock band, half of its members from England and half from the U.S., drops out of college and moves to the Sunset Strip to chase their dreams.
Tired Lungs


Olivia as Kate
Release date: Unknown
Genre: Drama


Reeling from the death of his wife and true partner, Noah shuts out the world, choosing instead to focus on the one thing he can control; finishing the dream home he began with his late wife, Kate. Working himself near death and living daily in an illusory world of sweet memories, Noah must confront reality and either accept his present condition or let it destroy him.
I Feel Pretty


Olivia as Hope
Release date: 20 April 2018
Genre: Comedy


A woman struggling with insecurity wakes from a fall believing she is the most beautiful and capable woman on the planet. Her new confidence empowers her to live fearlessly, but what happens when she realizes her appearance never changed?
Reprisal


Olivia as Christina
Release date: 31 August 2018
Genre: Action


A veteran looks to raise money for his son's healthcare by teaming up with another vet to track down criminals.
Model Squad


Olivia as herself
Release date: September 4 2018
Genre: Documentary


Docuseries following premiere models as they navigate the highs and lows of the modeling world.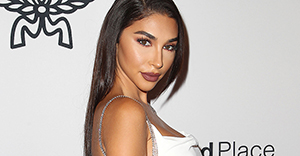 We're currently looking for affiliates! APPLY


Oliviaculpo.org is in no way affiliated with Olivia Culpo. We are not authorized by Olivia or her representatives. This site is an unofficial fan site and does not gain any profit. Please do not attempt to contact Olivia through us as we are not in direct contact. All images found on this website are owned by their original creators. The images and content on this fansite are used under the fair copyright law 107.
admin October 10,2017 Comments Off

on Site & WWW
APPLY FOR AFFILIATION
Apply here if you want to become affiliates.
» Proceed
CONTACT
In case you need to contact us, visit this page.
» Proceed
CREDIT/RESOURCES
Credit to those that have made this site possible.
» Proceed
Comments are closed.